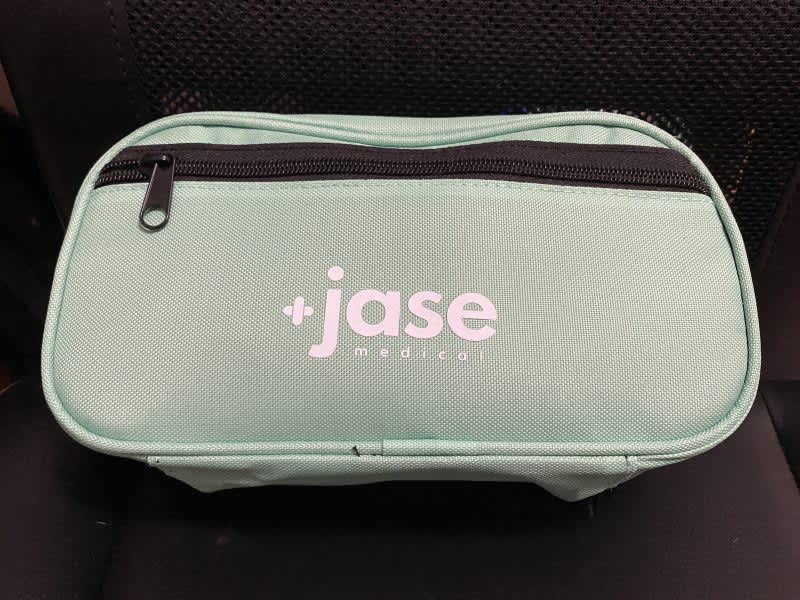 It's a no-brainer for anyone venturing out of their home to have a basic first aid kit on them. Most of the time, this basic first aid kit will contain basic over-the-counter medications, right?
And the antibiotics? Antibiotics can be so helpful in so many cases. It should not be overused, however, antibiotics can really save lives when given correctly.
But it's just that, when do you administer it? How many? For how long?
Many preppers like to say they have fish antibiotics because it's the same kind of antibiotics for humans. But then, how much do you take? For how long? How do you even diagnose if you need to take antibiotics?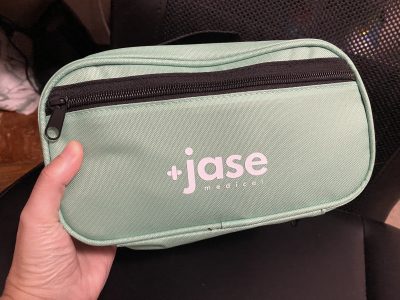 Jasé Medical eliminates all the guesswork!
Not only do they provide different types of antibiotics to fight various bacterial infections, Jasé Medical also provides a handy book that explains various infections, the symptoms, which antibiotic is best, what dose to take and for how long.
And it's all tucked away in this handy carrying case.
What medications are included?
Amoxicillin-Clavulanate
Azithromycin
Ciprofloxacin
Doxycycline
Metronidazole
How does the process work?
Basically, you place your order, answer some health questions, and in rare cases the doctor may ask you additional questions, but that doesn't happen often. Once your medical history has been cleared by a doctor, your order will be shipped!
It's that simple.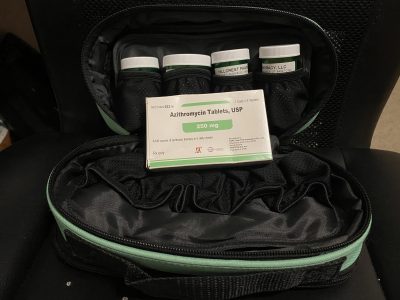 How long will the antibiotics last?
Antibiotics can last up to 3 years, but under ideal conditions, an airtight, dry and cool environment, they can last up to 5 years or even longer.
Studies have shown that 90% of the potency is retained for up to 20 years.
Who can order them?
These are approved for adults over 18, as well as for ages 12 and up with adult approval.
How is that even legal?
That's what I said when I first heard about it. It doesn't seem possible! Prescription drugs must be prescribed by a doctor and that is exactly what Jasé Medical Is. They have a doctor who prescribes the drugs. It is perfectly legal to prescribe medication for emergency purposes. In fact, you can visit your doctor right now and request a prescription for any medications you are currently taking to have on hand in case of an emergency. The only thing holding you back would be your insurance, but it's completely legal to prescribe for emergency use.
Whether it's prepping, backcountry adventures, boating, hunting and everything in between, these antibiotics can save your life when needed.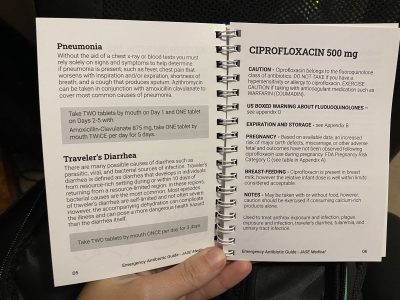 It's something I never thought I could add to my emergency gear and I'm so glad I have it. It really gives that extra peace of mind that we could all use in a medical emergency.
Study the leaflet that comes with it so that you are a little more informed about the drugs themselves, what they can treat, the symptoms of the infections they treat, as well as the dosages etc. This is excellent information.
Order your emergency antibiotics here!