Over-the-counter drugs, dietary supplements and other medications may interact with antiretroviral therapy (ART) in people living with HIV and be harmful, an industry-sponsored study clinical investigation reports from Denmark.
"Our study confirms that polypharmacy and following a protease inhibitor diet significantly increases the risk of potential drug interactions (PDDI) and highlights the importance of interviewing people living with HIV (PLHIV) about taking dietary supplements," the authors, led by Michaela Tinggaard, MD, Copenhagen University Hospital, write in HIV medicine.
"Potential drug interactions were common in our study population. Although the clinical significance of the majority of identified PDDIs may be low, most of them were preventable by changing or stopping co-medication, changing of ART or spacing out the drugs," they add.
Senior author Thomas Benfield, MD, DTMH, DMSc, professor of infectious diseases at the University of Copenhagen, and colleagues gathered information about prescription drugs, over-the-counter drugs, and dietary supplements from adults living with HIV who received ART from two outpatient clinics.
The researchers estimated the prevalence of co-drugs unrelated to HIV and used the University of Liverpool Drug-HIV Interactions database to identify potential drug interactions. They assessed the PDDIs and used logistic regression models to investigate the associations between the PDDIs and the relevant variables.
The study included 337 people living with HIV on ART. The median age was 53 years, 77% of them were male and 96% had viral suppression, with an HIV-RNA viral load
Overall, 26% of participants received five or more codrugs and 56% took dietary supplements.
In the medication lists of 52% of the patients, the authors identified the co-administration of medications requiring dose adjustment or monitoring.

4.5% of patients were taking medications that should not be co-administered.
The researchers detected several factors that independently predicted PDDI:
male sex (odds ratio (OR), 1.9; 95% CI, 1.0, 3.4)

being on a protease inhibitor (OR, 4.3; 95% CI, 1.9, 9.7)

receiving five or more codrugs (OR, 3.3; 95% CI, 1.5, 7.2)

taking over-the-counter medications (OR, 1.9; 95% CI, 1.1, 3.3)

taking dietary supplements (OR, 2.0; 95% CI, 1.2, 3.3)
Increase in comorbidities and over-the-counter medications in older people living with HIV
Indira Brar, MD, chief medical officer of infectious diseases and medical director of HIV services at Henry Ford Health in Detroit, Michigan, called the study and an important resource for educating providers and patients about over-the-counter medications.
"The main strength of the study is that it includes a decent number of elderly patients living with HIV, the age group in which we worry about drug interactions," she said. Medscape Medical News in an email.
"As patients age, they have increased comorbidities. As comorbidities increase, the number of drugs increases. As the number of drugs increases, drug interactions increase," said Brar, who was not involved in the study. "Also, as patients age, they tend to take more over-the-counter medications."
Brar explained how drug interactions can harm patients.
"Drugs added to a patient who is already on ART could decrease the level of ART and cause the patient to develop drug resistance HIV infection", did she say. "Or the ART that the patient is taking may increase the levels of the new drugs that have been added, and that could have potential toxicity and side effects.
"Dietary supplements, including multivitamins, calcium and magnesium, are often overlooked because we think they are benign. But these drugs can bind our newer antiretrovirals, integrase inhibitors. They can lower their levels in the patient and cause a drug-resistant HIV infection.
"In our clinic, we always tell our patients to call us before taking any medications, so we can make sure there are no drug interactions," Brar said.
Nan Wang, PharmD, clinical pharmacy specialist at University Hospitals Cleveland Medical Center in Cleveland, Ohio, noted in an email that drug interactions with ARTs are common.
"Understanding the prevalence of antiretroviral drug interactions in a patient population can help identify certain drugs that require increased vigilance and can guide our clinical interventions," said Wang, who was not associated with the research.
Joseph Alvarnas, MD, hematologist and oncologist at the City of Hope Comprehensive Cancer Center in Duarte, Calif., said this is "a methodologically sound and well-designed study that is a timely and important reminder that providers should think carefully and holistically when caring for their patients living with HIV.
Alvarnas, who was not involved in the study, said with the widespread availability of ART, HIV has become a chronic and manageable disease in an aging population.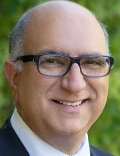 "Antiretroviral agents, particularly ritonavir-boosted protease inhibitors, increase the likelihood that patients will have a potentially significant drug interaction with one of their chronic care medications," he added. "Even seemingly low-risk supplements such as multivitamins can negatively impact effective ART treatment for PLHIV."
"The critical next step is for these findings to be carefully integrated into decision support systems, electronic health record prescribing systems and pharmacy safety monitoring systems to ensure we reduce the risk of harm. for patients," advised Alvarnas.
Benfield and several study co-authors report financial relationships with GlaxoSmithKline and other pharmaceutical companies. Other co-authors, as well as Alvarnas, Brar, and Wang, report no relevant financial relationships. The study was supported by GlaxoSmithKline.
HIV drug. Published online May 6, 2022. Abstract
For more information, follow Medscape on Facebook, Twitter, instagram, Youtubeand LinkedIn