The new J&J Satellite Center for Global Health Discovery at the University of Cape Town's (UCT) Center for Holistic Drug Development (H3D) hopes to accelerate the discovery and development of new antibiotics to curb growing antimicrobial resistance (AMR), which once rendered effective drugs useless.
Bacterial AMR caused an estimated 1.5 million deaths in 2020 and, if left untreated, risks precipitating future pandemics potentially worse than COVID-19. The time to act is now, said Professor Kelly Chibale of UCT, who leads the new centre.
The UCT-based facility launched on April 25, 2022 and is Johnson & Johnson's (J&J) second satellite center. The first was launched in 2021 at London School of Hygiene and Tropical Medicine. The new development leverages the resources of J&J, the world's largest healthcare company, and the technical expertise and talent of H3D, Africa's premier drug discovery and development institution.
H3D's new J&J satellite center will now focus on the development of precision antibiotics to treat multidrug-resistant Gram-negative bacteria (MDR-GNB).
The need for this decentralized global science network, driven by local research and development-focused innovators, to address pressing health challenges has clearly never been more evident, said Stacy Meyer, Vice President: Africa Implementation & Impact , Global Public Health, J&J.
Rising resistance, new networks
According to the definitions of the World Health Organization (WHO), antimicrobials include antibiotics, antivirals, antifungals and antiparasitics – drugs that prevent and treat infections in humans, animals and plants, including cultures. But antimicrobial resistance can override these treatments, turning easily treatable diseases into deadly ones.
The rapid global spread of multi-resistant and pan-resistant bacteria ("superbugs") that cause infections that cannot be treated with existing antimicrobial drugs such as antibiotics is particularly alarming.
The implications for universal public health and threats to the United Nations Sustainable Development Goals are enormous, said Professor Chibale, an A-rated National Research Foundation scientist who has worked with J&J since 2016.
"For us, it's a no-brainer to add bacterial RAM to this portfolio.
To date, H3D has focused on developing next-generation drug regimens for the treatment of all forms of malaria and tuberculosis (TB). The proliferation of emerging drug-resistant forms of tuberculosis around the world has also increased the urgency for new drugs.
Chibale said, "We have always worked to fight drug-resistant malaria and tuberculosis infections. For us, it's a no-brainer to add bacterial RAM to this portfolio. We have drug-resistant malaria, which of course is parasitic antimicrobial resistance. We have multidrug-resistant tuberculosis. And now we're adding antibiotic-resistant microbes of bacterial origin. So, again, it provides continuity for something that we have already been active in.
Welcoming the partnership, UCT Vice-Chancellor Professor Mamokgethi Phakeng said, "While South Africa's innovations have positioned the country as a key player in global collaborations around COVID vaccines -19, the focus on other diseases remains narrow. South Africa must serve the continent by proactively developing the skills needed to address global health issues such as antimicrobial resistance. UCT is proud to lead the way through H3D.
Local platforms, robust systems
Chibale said building local platforms like H3D is essential to creating robust systems in Africa, not only to respond to pandemics like COVID-19, but also to prepare to respond to future pandemics.
"We have a long history of building drug development capacity on the African continent. This new development will help us engage with this capability and support the innovation ecosystem to thrive and grow.
Developing African capacities
The new satellite center will mobilize the best scientific talent from Africa, who will have the added benefit of being mentored by experienced J&J scientists, he said.
The partnership will also ensure that preclinical drug candidates developed by the new satellite research center align with South African public health needs and strengthen H3D's AMR drug discovery portfolio, Chibale said.
"In turn, this will attract additional projects and investments to the region."
The development also supports efforts by the South African Medical Research Council to establish a national antimicrobial screening platform at H3D. This will coordinate and accelerate anti-AMR drug discovery research in South Africa
"Building discovery and development capabilities close to the patient is essential."
Additional satellite centers are expected to open in the future, expanding innovative and localized research networks and diverse responses to the challenge of antimicrobial resistance.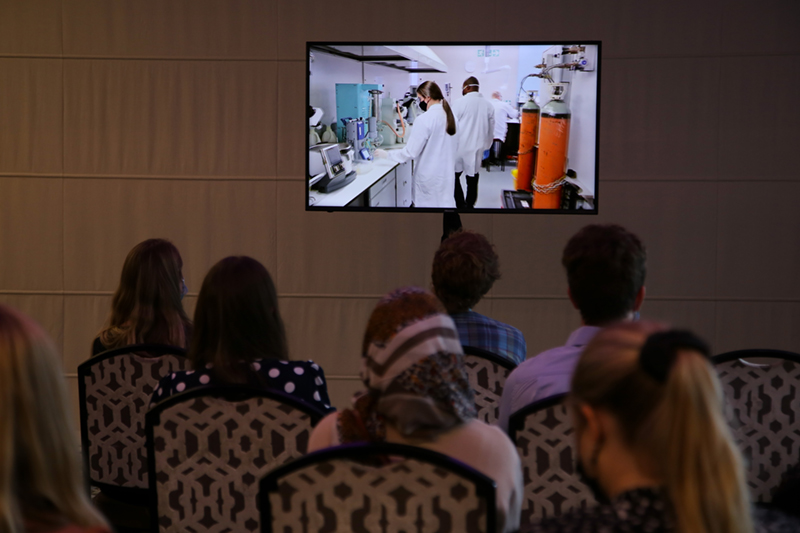 Localized and diverse responses are key, Chibale said.
"Building capacity for discovery and development close to the patient is critical because we know there is a relationship between population genetics, the socio-economic environment and the physical environment in which patients live, and the effectiveness of the treatment. »
As well as being an anchor for new partnerships and models in drug development, Chibale sees the UCT center as a mechanism for using science in development in Africa, with its heavy disease burden. There was a time when new drugs were mainly developed by countries in the North, he said. This needed to change by building and sustaining local capacity and creating jobs for young African scientists.
"I really hope this will be a model for us to create absorptive capacity to attract, develop, nurture and retain talent. As partners [H3D and J&J]we discussed a mentoring program so that we can keep talent on this continent.
Chibale added, "My hope is also to see the ecosystem and community of this type of work expand and scale across the continent so that we can benefit from economies of scale and catalyze creating jobs, creating hope and inspiration for young people. aspire to be scientists.
Chibale also called for more investment.
"If there is not a pipeline of projects to be done to use our platform to feed clinical trials, we will lose expertise. We need investment in capacity and robust infrastructure…Ultimately, our first goal is to discover the first antibiotic from an African-led international effort in this process. However, in doing so, we must train the next generation to ensure continuity in the future.
---
---